*** 1999 ROAR Paved On-Road Nationals - Ripon, CA ***


Congratulations to Eric Desrosiers for TQ'ing and Winning the 1999 ROAR Asphalt Nats!

Eric ran a RoadKill 12 to take top honors in the Triple A-Main format.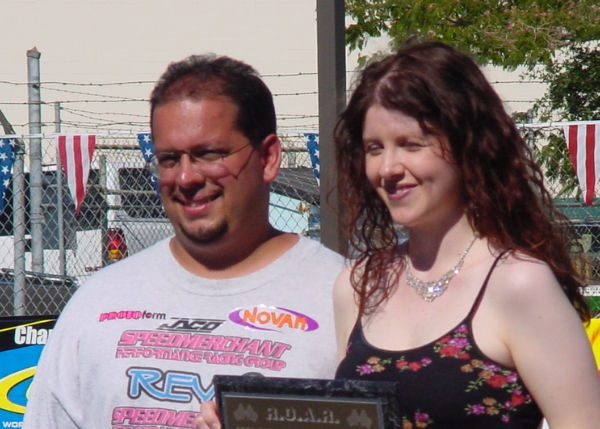 Lets hear what Eric had to say about his week in the sun...
'That was a cool race. Me and Bruce have never really raced on asphalt. Just some parking lot stuff back home....nothing like this place. We were kind of out to lunch at the begining of the week, but we kept tuning, and pretty soon my RoadKill was really good. I was able to take TQ on Saturday, and my car was really comfortable to drive. The 1st A-main went with out a hitch and I had an easy win. The 2nd one was a nightmare. I made too many mistakes in traffic and couldn't make up my lost time. For the 3rd A, I just went out at my own pace, and sure enough, I pulled away from the field.'

Great job Eric!

That was definitely a long hot week.